Message Puffs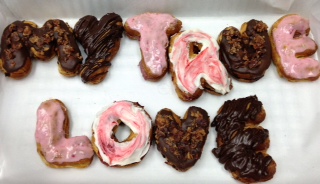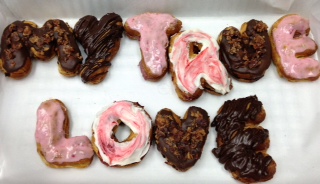 Message Puffs
Looking for a unique way to send someone a love note, funny message, tell someone you have a crush on them, send thanks, quit your job, propose to the love of your life - You can do all of this with our specialty Message Puffs. We can send any message you would like. Puffs are only $3.00 per letter.
Choose 1 flavor per every 3 letters from the following flavors:
Banana Coconut Nutella
Boston Cream
Blueberry Chai
Butterscotch Latte
Cannoli
Caramel Cinnamon Roll
Chocolate Coconut Caramel
Chocolate Covered Bacon
Clementine
Fig Almond
Honey Apple Goat Cheese
Oreo
Pineapple Strawberry Goat Cheese
Pistachio Orange Blossom
Raspberry Lemon
Raspberry Cheesecake
Salted Caramel Chocolate
Strawberry PB&J
Strawberry Shortcake
Flavor choices will occur on the next page. Delivery details will be provided during check-out.