Puff Kabobs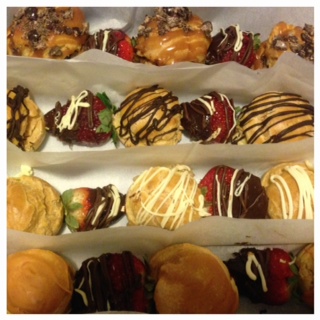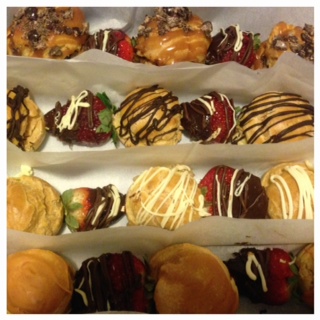 Puff Kabobs
Our Puff Kabobs combine handmade chocolate covered strawberries and our mini Puffs. Who wouldn't love chocolate covered strawberries and cream puffs put together? This is the perfect unique gift for that special someone. Each Kabob comes with 3 chocolate covered strawberries and 3 mini Puffs.
Choose 1 flavor per Kabob:
Boston Cream
Blueberry Lemon
Butterscotch Marshmallow Graham
Carrot Cake
Chocolate Caramel Stout
Chocolate Raspberry Almond
Fig Almond
Honey Apple Goat Cheese
Honey Lavender Caramel
Irish Coffee
Maple Vanilla Bacon
Oreo
Peanut Butter Chocolate Cheeseit
Pistachio Orange Blossom
Raspberry Matcha Green Tea
Salted Caramel Hot Chocolate
Strawberry Champagne
Strawberry PB&J
Vanilla Chocolate Ganache
Flavor choices will occur on the next page. Delivery details will be provided during check-out.